⚠ FlexiSPY does not run surreptitiously as it offers the user the choice of showing the icon on the device if required.
Summary
When spy phone software advertises itself as being hidden you need to be sure that the phone owner will not find it and catch you out. Furthermore, when spy phone software advertises itself as being hidden or undetectable you need to know exactly what this is and that the software is hidden completely and it is not just the icon being hidden.

This article looks at the Android invisibility claims that Mobile Spy advertises on its website and checks to see if it really is as hidden Mobile Spy says. The same areas that are tested with Mobile Spy will also be tested with FlexiSPY showing you which one out of the two makes good on their advertised Android invisibility claims. From our tests, Mobile Spy was not hidden very well at all and we will show you where we found it.
Mobile Spy sells their software as being invisible
Mobile Spy advertise that their software is in fact 100% undetectable but this is not the case.

1. Mobile Spy gets flagged as a virus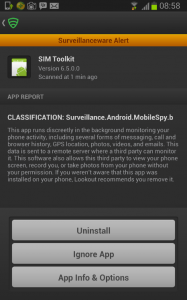 There is nothing worse than taking time to physically install spy phone software on to an Android phone only for antivirus software to then alert the phone owner that a virus has been installed. This is what happens with Mobile Spy which gets flagged as a virus once it has been installed however this does not happen to FlexiSPY at all.
2. Mobile Spy was unable to hide the SuperSU icon or itself inside SuperSU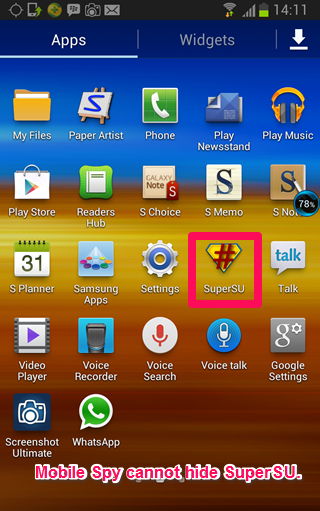 Rooting any Android phone will always install SuperSU afterwards which comes with its own icon. The phone owner will notice this icon and can then tap it to open SuperSU and see Mobile Spy listed. This is not hidden and only FlexiSPY hides the SuperSU icon as well as itself from everything to do with SuperSU.
3. Mobile Spy can be uninstalled from the application manager menu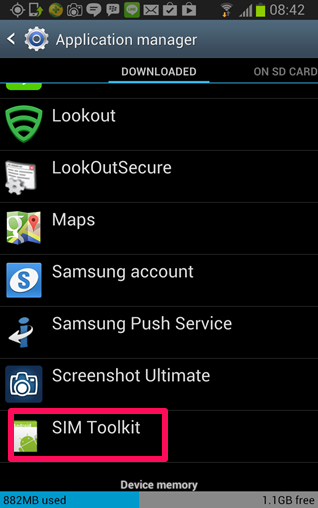 Because Mobile Spy is not hidden it means that it acts like any other Android program installed on the phone. This means that it can be easily removed by the phone owner in just a few taps. FlexiSPY, on the other hand, does not appear in the application menu at all once it has been installed on to an Android phone.
4. Mobile Spy could be found and uninstalled using third party software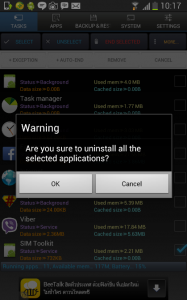 Using freely available Task Manager software Mobile Spy could not only be found but also removed as well. FlexiSPY was completely hidden when the same software was used to try to find it.
5. Mobile Spy was visible in the download list and browser history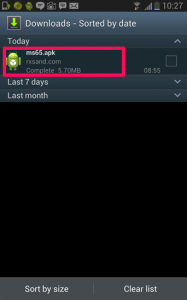 Mobile Spy not only appears in the download list and shows where the download file came from but the download page remains in the browser history too. This means that the phone owner can immediately see that Mobile Spy has been installed on the phone and they can set about quickly removing it using the steps above. FlexiSPY leaves no trace in the download history or browser history once installed.
FlexiSPY remains hidden on an Android device
Mobile Spy is just too visible once installed on an Android device. It was the easiest spy phone software to find during all our tests and the fact that it is visible in the browser history when no other spy phone software tested was shows that Mobile Spy do not seem to value software visibility as much as they should.

For complete stealth when spying on an Android phone, a rooted phone with FlexiSPY is recommended.
Full details of Mobile Spy and all other software and hardware used during testing is below.