MAY 20, 2020
FlexiSPY vs. Mspy Android Which Is The Best For Spying on LINE?
This article examines the claims of Mspy in terms of IM capturing. It will look at the claims made on the Mspy website stating what IM services are offered and test whether or not Mspy really does capture all the IM conversation – including the rich media shared between devices, or, instead, only the text of the IM conversation is captured which means that a lot of emotion that is usually done through sending and receiving rich media is then lost and this does not give you the entire IM conversation.
The Mspy website lists that IM capturing is available with IM capturing specifically being listed for five IM services which are Facebook, Skype, Viber, iMessage and Whatsapp. Out of those 5 which are listed only 3 apply to Android and most noticeably the popular IM client, LINE, is not supported.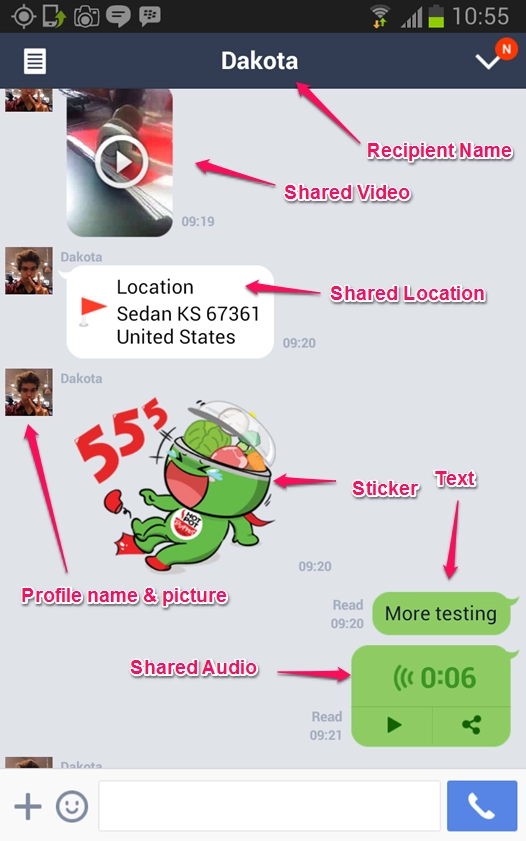 FlexiSPY however offer the most comprehensive number of IM services captured across all supported smartphone platforms with 13 IM services which puts them out of reach of any other competitor when you compare the number of IM services captured alone. Not only that but, when it comes to Android specifically, FlexiSPY supports 8 IM services which is an increase of over 200% more than that supported by Mspy.
To see what we test when we test IM capturing of FlexiSPY and its competitors click here.
Mspy offers no LINE IM capture currently
Mspy only offer support for a small variety of IM services although they are considered to be 'the usual suspects' when it comes to IM services but it seems strange that LINE, which has become one of the most popular IM services since it was released, is not offered. Hopefully Mspy will add the likes of LINE and Snapchat to their IM service list so that they keep up to date with FlexiSPY who not only captures the most IM services with the most IM content (text & rich media) but FlexiSPY also captures the most popular IM services too.
FlexiSPY captures the complete LINE experience – including rich media
Using FlexiSPY we sent the same LINE data from the Android TARGET device and the iPhone and back again and then logged in to the FlexiSPY online account to see the results.

FlexiSPY captured the LINE conversation and rich media correctly as you can see from the screenshot below.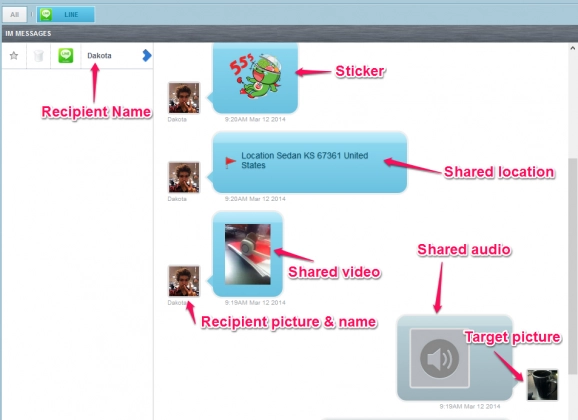 FlexiSPY provides the best coverage for spying on LINE
The evidence here speaks for itself.

Mspy does not offer LINE capturing just yet but they do offer IM capturing for other IM services which will be discussed in further articles in this series. FlexiSPY on the other hand not only support LINE but also all other major IM services at this time. Not only that but, unlike competitors who tend to capture just the main text of an IM conversation, FlexiSPY delivers the true IM spying experience – as seen in this LINE review – whilst making sure it looks just like it does on the phone for ease of use and understanding.

To see why FlexiSPY offers the best features and compatibility for IM capturing take a look at the table below which shows which IM services are captured by FlexiSPY versus that captured by competitors.