SpyApp is the latest spyphone software to come to the attention of Spy Phone Review. Coming seemingly out of nowhere but offering a feature list that rivals all the main competitors it was obvious that we needed to see if this was really a scam or not

After all many new spyphone software program recently that have flooded the market have been nothing more than elaborate scams and fail to backup what is promised.

Is SpyApp any different? Spy Phone Review will put it through its paces to see whether or not it is a scam entirely or whether or not it works but does not deliver on the promises shown on the website.

This report will be split in to the following sections:
Investigating the software claims
Seeing if what they advertise on their website is really what the software can do.
Investigating the software website
Looking at the website and seeing if there are any discrepancies in terms of accuracy of information or if this is one of several sites as part of a scam ring.
Investigating the software you receive after purchase
Looking in to whether or not the scam software actually works and, if it does, if it delivers on any of the features or claims outlined in the first section of this report.
Protecting yourself from scams like this
Explaining how you can use real software such as FlexiSPY if you wish to monitor a device instead of falling for scams such as this – and saving money on your FlexiSPY purchase in the process.
Investigating the software claims
On the website SpyApp claims to offer features that the main competitors also offer. These features include:
GPS location tracking
View SMS/MMS
View Whatsapp and Viber messages
View call history
View contacts
View installed applications
View browsing history
Record phone surroundings
View photos and videos
View files on the phone
They also offer a trial of the software which is what we are using to write this scam report and currently the software is for Android only.
Investigating the software website

This is an impressive feature list for software that is new to the market. The installation instructions are freely visible however which actually works against the software because it means someone can look on their phone to see if it is installed.

They also offer an online demo so that prospective customers can see how the web account works and it also contains sample data which means that prospective customers can see both that data is captured and how it is presented inside the account. When it comes to spyphone software how the information is presented to the customer is just as important as capturing information from the phone you wish to track.

Pricing is extremely competitive and they offer a completely free version as well as 7 days, 1 month, 3 month, 6 month and 12 month packages. What is also new is that they offer packages for multiple devices ranging from 1 device through to 10 devices or even 25 devices. This is actually something that no other spyphone company is actively promoting.

The software comes in a variety of different packages with the free version just offering GPS capturing to the full package which offers the features given above. Customer support via the website is advertised as 24 hours a day, 7 days a week using the Zopim livechat service but when we tried to get support they were not online so we had to leave a message which was replied to in 24 hours.
Investigating the software you receive after purchase
This section will look at SpyApp and what it does and does not do based upon the claims on the website. This is not a full SpyApp review per se but it will highlight areas of interest that we at Spy Phone Review feel need to be shown or things that do not work as they should. This does not make the software a complete scam if it works in some areas but not others but it does not make the software look favourable.

Our findings after taking a look at SpyApp for Android are as follows. These will be discussed in more detail further in the article.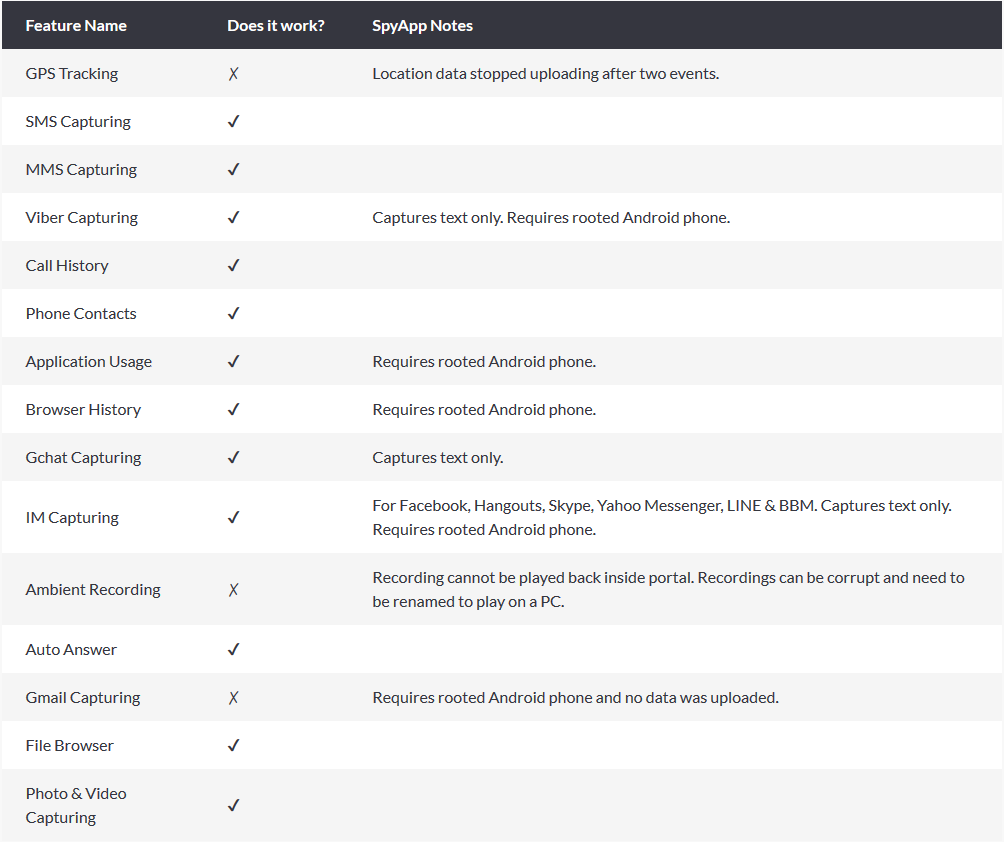 Installing SpyApp is the same as any other spyphone software. On the device you wish to track, which should be in your hand, you go to a website, download the program, install it and sign up. The process was straightforward enough but it left a visible icon on the app screen.

To solve this you must be using a rooted phone. On a rooted Android phone (we used a rooted Samsung Galaxy S3) as soon as you have created an account to log in to your online dashboard and root permission has been granted to SpyApp the software icon disappears from the main apps list however it can still be removed from the Manage Applications list even on a rooted device.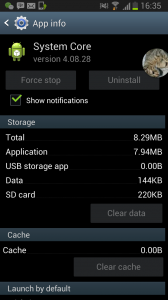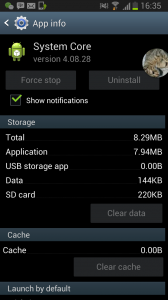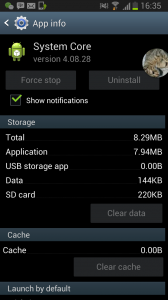 To combat this SpyApp installs itself as a device administrator which prevents the software from being removed if the device administrator has not been deactivated but again this is easy enough to bypass. Unfortunately though the software is not entirely hidden as it states on the SpyApp FAQ.

Installing the last version of the popular Lookout Antivirus software it turns out that SpyApp is flagged as a virus as you can see above and you must remove it if you want to continue using Lookout.

Getting started with the software is easy enough. You just download the software and install it.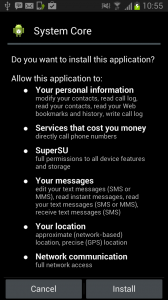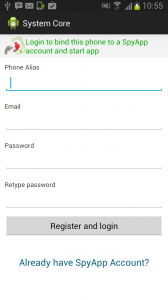 Make an account when asked and then everything else is done inside the online account.

The final step is to 'confirm' the installation which makes the program ask for root permission if the Android phone is rooted otherwise the icon remains shown. When the program is granted root access, the program is then hidden (except, as we have shown, it really isn't).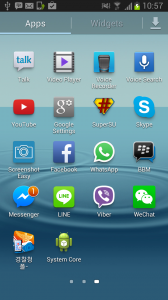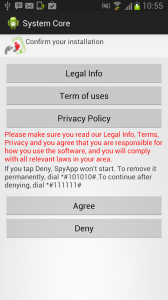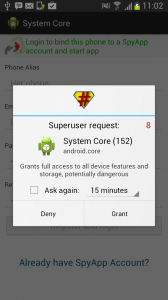 With the software installed on the phone everything takes place in the online account.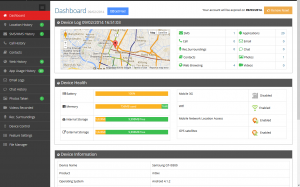 The dashboard is split in to several tabs. The main dashboard tab gives a general overview of the device information as well as important information such as the latest number of events captured. What is interesting is that the bubbles that appear next to each tab, to show the number of events, do not disappear when clicked so it is misleading because you think there is new information present but you have already looked at it.

During our testing we found that the dashboard itself was stable but there were times when it failed to work and displayed error messages. First is when you navigate to certain tabs and you will see an error message that relates to issues with the database.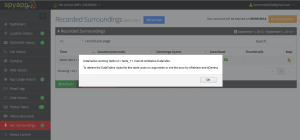 The second issue is with ambient recordings. When you choose to listen to them the dashboard errors. Instead you have to right-click each file, download it and save it and then rename it from 3GP to MP4 to play it in something like VLC Media Player because the 3GP file fails to play as it directly from the SpyApp dashboard is as the dashboard thinks that the audio recording is actually a video file.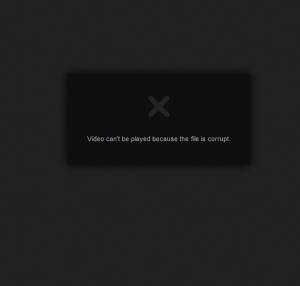 We also found that, when it came to ambient recording, which you set inside the dashboard, only one of the three options to choose from (Auto, Micro and Voice Call) actually worked and this was the Auto option. 'Micro' uses the phone microphone and 'Voice Call' is supposed to record the call, not the ambient surroundings but neither worked.

Using the 'Auto' option was hit and miss. Sometimes the audio recording was too quiet to hear anything and other times you only heard one side of what was being said. We also found that, on occasion, some ambient recordings would play once downloaded and then, when downloaded again (the same file) they would not play or, they would play but stop before the duration was due to complete.

We also found issues when taking remote camera pictures.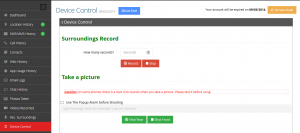 Every time we choose to take a picture remotely using the rear camera our rooted Samsung Galaxy S3 which had SpyApp installed would display a menu bar saying 'Memory Error'.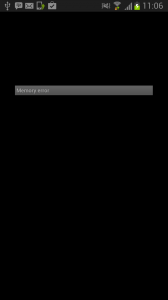 This is every time the button is clicked. So, for example, if the phone owner were to see something like that then they would get suspicious, look in the list of installed applications, find SpyApp and remove it.

We also noticed that email capturing on our rooted Galaxy S3 failed to work and no emails from the phone were captured or uploaded by SpyApp in any way. Also, as mentioned, when accessing the Email tab from inside the online account it would display an error message as we have shown and actually show data from another tab (in our case it was the 'App Usage History' tab that was displayed instead).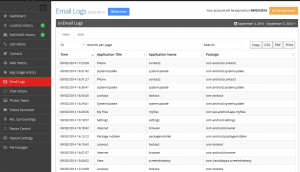 The ability to download data in CSV and PDF is welcome but the CSV data is not formatted and the PDF data is just the unformatted CSV data converted to a PDF file. This means that if you have lots of data, due to it being unformatted you manually have to format it yourself if you really want to find any useful information.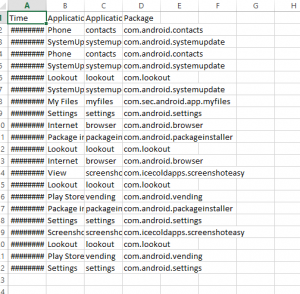 Investigating where the scam originated from
SpyApp is not actually a scam in the traditional sense. It works, it captures the data that it states on the website but it just has several flaws which have been highlighted which may be enough to make you doubt it as a competent spyphone software package compared to the likes of FlexiSPY. SpyApp does not advertise any of the usual scam methods such as remote installation or anything like that but, as with other spy phone software they are not being entirely honest to their prospective customers based upon the contents of their FAQ.

Furthermore the issues with the online dashboard, software not really being invisible and it causing unknown messages to appear on the screen show that SpyApp is just not as polished when it comes to a key area: invisibility, which is exceedingly important on an Android phone (rooted or otherwise) and so far only FlexiSPY offers complete invisibility and stealth on an Android phones when compared to all the main spyphone rivals – and this includes against SpyApp.

SpyApp, like all other spyphone software, also offer no help for the rooting process. Because rooting an Android phone gives you access to advanced root only features and is what allows the software to be hidden (to some extent on SpyApp as shown) if you want to really learn more about how to root an Android phone ready to use spyphone software (such as FlexiSPY) you can check out the dedicated rooting section on Spy Phone Review.) you can check out the
Protecting yourself from scams like this
SpyApp is technically not a scam in the traditional sense of the work. It is genuinely working spyphone software but it does have a few issues and problems as we have outlined in this article. As ever, when it comes to spyphone software and what they advertise and what the software can really do you really need to take all claims and what it can actually do with a pinch of salt unless the spyphone software company is legitimate such as FlexiSPY.

Spy Phone Review wants to help and wants to hear from anyone who has been burnt by this scam.

If you have purchased the software above or fallen for any website that advertises its spyphone software in the same manner then get in touch with us today.

We want to buy back your license from these scam vendors and you can then purchase a FlexiSPY license at a discounted rate.

Spy Phone Review is here to help!

Simply head over to FlexiSPY's buy back page which is located here to get started.
Want To See More Cell Phone Monitoring Software Reviews?
If you have any questions or comments about the best phone monitoring app - or if you want to see additional cell phone monitoring software reviews - let us know in the comments below.

Need more information? The FlexiSPY LABS team is happy to help. Contact Us today!